Listed is an archive of upcoming and past performances of my most recent works!
Upcoming
Trio Catch premiers "Memory Fragments II: trying to sing"
January  21st, 2017
Fanny Mendelssohn Saal HfMT Hamburg
cost/kost: free/umsonst
Hebebrandstraße 23, DE 22297 Hamburg
New commission and performance by the Hamburg Sinfoniker

June  22nd, 2017 [Konzert: 19:30, Gespräch 19:00]
Miralles Saal, Hamburg
cost/kost: 2-6 Euro
Mittelweg 42, 20148 Hamburg
http://www.hamburg.de/bsb/miralles-saal/
Past Performances

PARTITA(trope) @ the NoiseGate Festival
Concert IV
September 25th, 7:30PM
NYU Steinhardt
35 West 4th St. 303 Recital Hall
James McFadden-Talbot performs PARTITA(trope) for solo violin
July 28 & 29
cost/kost: 35€ (Concert & Buffet)
propriété d'Isabelle et Baudoin Thillaye-du-Boullay
le Domaine de Pélican (Gignac, 34)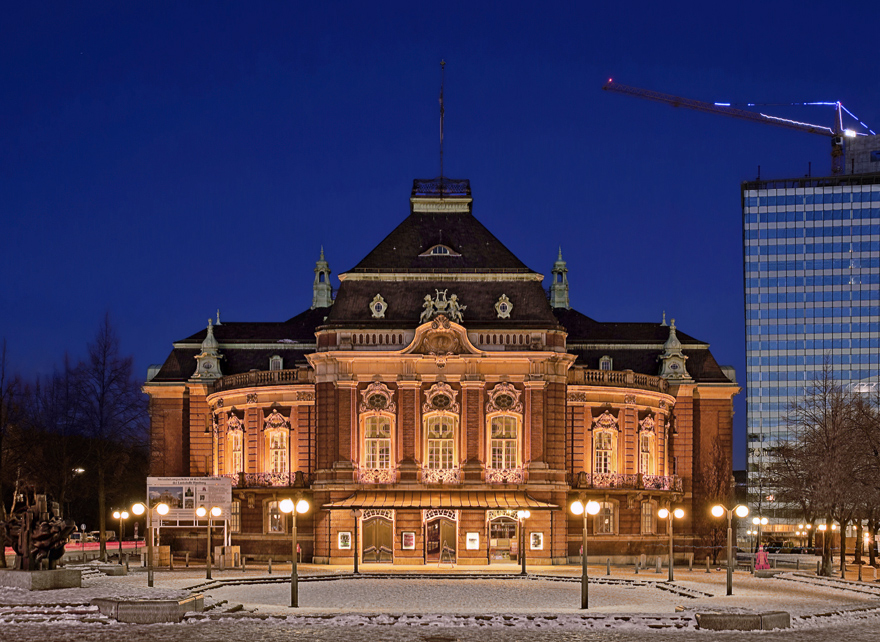 James McFadden-Talbot performs PARTITA(trope) for solo violin
June 23rd, 2016 [20:00]
cost/kost: umsonst/free admission
Laeiszhalle, Hamburg Germany.
Johannes-Brahms-Platz, 20355 Hamburg, Germany
James McFadden-Talbot Premiers PARTITA(trope) for solo violin + other premiers by the Silta Ensemble
June 21st, 2016
Finnische seemannskirche, Hamburg
Ditmar-Koel-Straße 6, DE-20459 Hamburg
Hamburg HfMTDirigiren-klassenkonzert (Memory Fragments I, Alternate Version)
June 26, 2016
various works by HfMT composers and conductors
Mendelssohn saal  (TBA)

Harvestehuder Weg 12, 20148 Hamburg, Germany



The Varied Trio premiers, "Memory Fragments(Wir sind noch nich zu Spät)" at the Villa Aurora for the Feuchwanger Institute's 20th anniversary celebration.
January 16, 2016 [20:00]
Villa Aurora, Pacific Palisades, California.
Buy tickets here: http://tuesdaysatmonkspace.org/shows/villa-aurora-2016/
info/Villa Aurora History
2015
"The Empty City Stratagem" at the 2015 Shanghai Symposium for new Compositions of Music.
December 3rd 2015 [19:00]
Shanghai Philharmonic Orchestra at the Shanghai Symphony Hall, Shanghai, China.
Masterclasses and lectures given at the Shanghai Conservatory of Music
"Die Badende" at the HEARnow Festival of Contemporary Music
May 1: Pasadena Neighborhood Church
May 2 and 3: First Lutheran Church of Venice
http://www.hearnowmusicfestival.com/2015-hear-now-music-festival/
2014
Tristan Xavier Köster BM Senior Recital,
Selected works for solo, chamber, and chamber orchestra
Alfred E. Newman Recital Hall. 4:00 PM November 15th, 2014
"die Badende"
Ernst L. Kirchner Symposium. Estate of Mark Dutcher and David Ross. April, 13th, 2014
"when all is ruin once again"
performed by Brendan White, solo piano.
Alfred E. Newman Recital Hall, USC. March 9th, 2014
2013
"Pentimenti: Nervous Transparency"
Soundscape Music Festival, Auditorium Comunale di Maccagno, Italy. July 16th, 2013
"Five Narratives for Guitar Duet"
USC Composition Department Showcase: LeChic guitar duet, Alfred E. Newman Hall, USC. March 10th, 2013
LA City College Spring Concert Series: LeChic guitar duet, LA City College "DaVinci" Auditorium. March 12th, 2013
 2012
"Trio" for two guitars and viola.
USC freshman composers' recital: Ramo Recital Hall.
"Selbstparodie"
USC freshman composers' recital: Ramo Hall, USC. (Informal)
"thoughts drifting into air"
USC freshman composers' recital: Ramo Hall.
 2010-11
"RESTRAINT/motion" suite for solo clarinet.
Thornton Freshman Student Composition recital. March, 2011
"For Sevan" for solo cello.
 Sevan and Lucy Pogosyan graduating students cello/piano recital: Trinity Lutheran Church, Manhattan Beach California. June 2010
"School Notes in the Dorian Mode" for string orchestra.
Mira Costa High School pops concert: Mira Costa High School Auditorium, Manhattan Beach CA. May 26th 2010